2000 Watts Lithium Brushless Power!
HUGE END OF SUMMER SALE!  SAVE $500 OFF THIS SCOOTER THIS WEEK ONLY!
Scooter Wholesales is introducing the all new 2024 Urban Elite 2000 watt Lithium 48v BRUSHLESS Electric Scooter and is fully WATERPROOF and built with the highest possible Quality Parts.  Reaches max speeds up to 45 mph and up to 45 miles per charge, 3x the torque of our 1000 watt lithium scooter, which will take a 200 LB rider up any hill with ease (Video Below).  CAN CLIMB HILLS UP TO 45 DEGREES STEEP!  We put 14″ knobby tires on this beast, dual suspension, dual front and rear disc brakes, which makes this one of the highest quality upgraded scooters. We added aluminum to the frame making this scooter a lightweight 82 lbs.  This is the ELITE version, so it will come with  FREE USB LED Lithium Battery Clamp On HEAD LIGHT and  Lithium USB LED TAIL LIGHT with the scooter.(Pictures below).
ATTENTION
: We sell and build here in the USA very high end lithium electric scooters that are made to last 10+ years.   We offer phone and email service to all our customers 7 days a week, we answer the phone everyday, so give us a call and we will take care of you in any way you need before and after a scooter purchase. 843-236-3172, Thank you.
**YOU CAN PICK UP FULLY ASSEMBLED NEW SCOOTERS FROM OUR MYRTLE BEACH, SC WAREHOUSE & YOU WILL SAVE ANOTHER $100 BUCKS OFF THE SCOOTER SINCE NO SHIPPING COST.  CALL US TO ARRANGE A PICKUP. THANKS!!
Improved Features:
High Performance Lithium Battery Pack 48v 50a 20ah
Lithium FAST Charger, only 5 hours to Charge a dead battery!
Bigger Chrome Front & Rear Forks
Chrome Front Mono-Swing Shock
Rear Dual Shocks (for smoother ride)
Big Comfort Seat
Stainless Steel Bolts w/ Nylon Lock Nuts
High Quality Front & Rear Disc Brakes
Huge Knobby road 14″ Tires with upgraded aluminum rims
Uses Hi-Tech 2000watt 48v Smart Controller Box
Improved Fuse Housing & Battery Cable Gauge
Extended Frame (6″ longer 4″ taller then 1000w scooters)
Improved Chrome Kickstand w/built-in Shock
Econo / Turbo Mode Button
Free External Charging Adapter Included
About the 2024 Urban Elite 2000 watt BRUSHLESS 48v Electric Scooter:
This is not a kid's scooter! The Urban Elite Lithium 2000 Brushless scooter boasts speeds up to 45 mph, distance per charge up to 45 miles, and 3x the torque of almost any other scooter on the market.
What is the difference between a brushed and brushless electric motor? The basic difference is: brushless motors are a more advance technology that produce double the power, run cooler, are more efficient, and longer lasting. For a more detailed difference simply Google "Brushed vs Brushless Motors".
We put 14″ bigger knobby tires on this scooter along with a chain twice as thick as any other chain on any other electric scooter, so it can handle this speed and torque without breaking for extra safety insurance. It is equipped with a high output 48v 50a 20ah LifePo4 Lithium battery; it's 80% stronger and has double the output of the battery we use in our 1000-lithium. This is the Worlds Fastest and Most Powerful built electric scooter. Recommended age is 14 years old and up.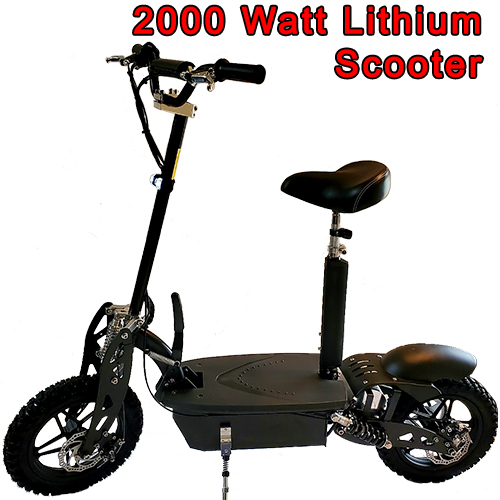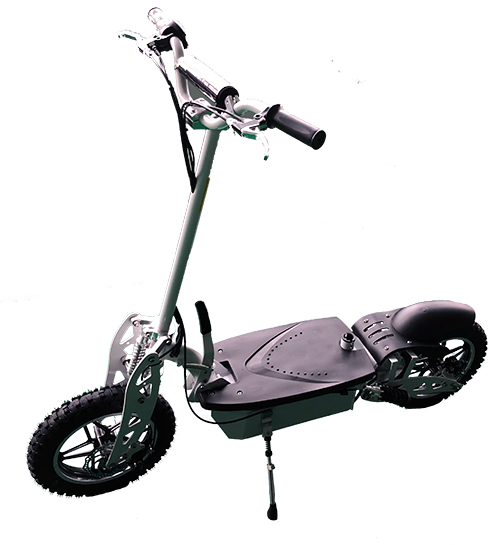 We have been selling scooters across the USA for 2 decades. No other company knows electric and gas scooters like we do, so give us a call or email if you have any questions at all 843-236-3172 we would be more then happy to talk with you and we can take orders over the phone with a credit card.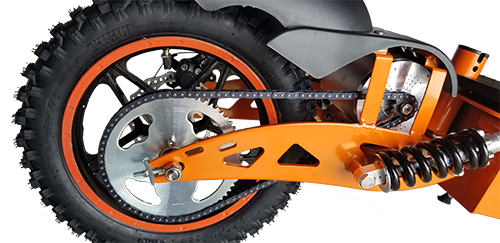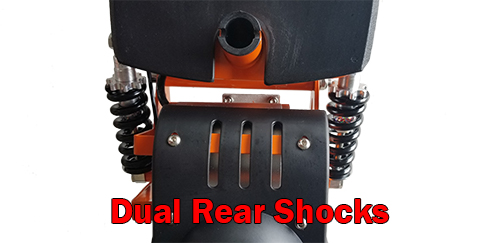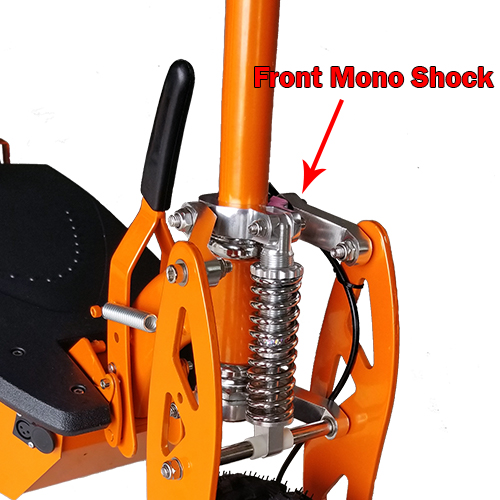 Smooth take off & braking from Blaze 2000 watt Lithium Brushless Electric Scooter.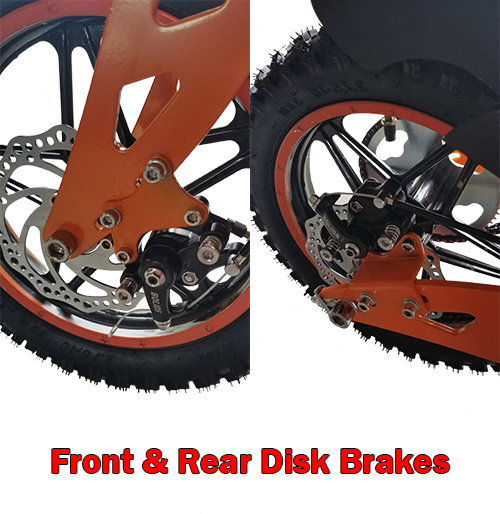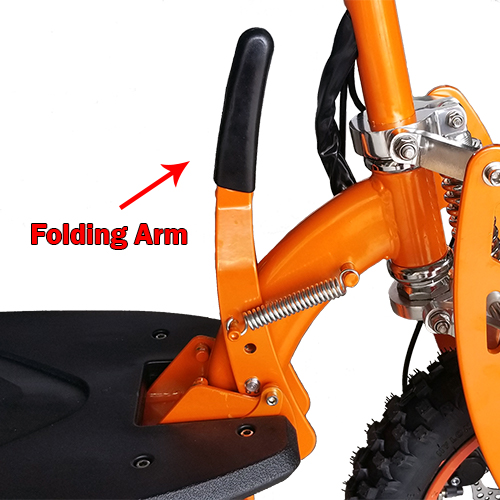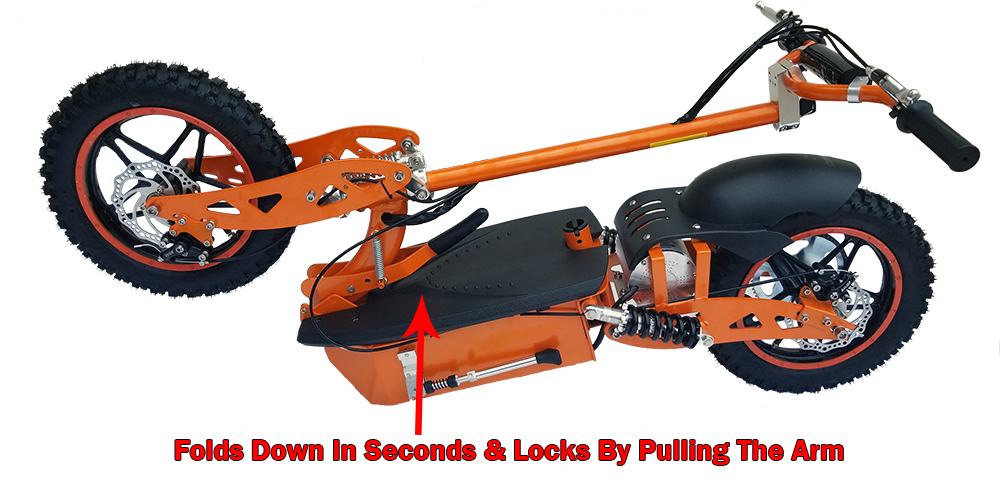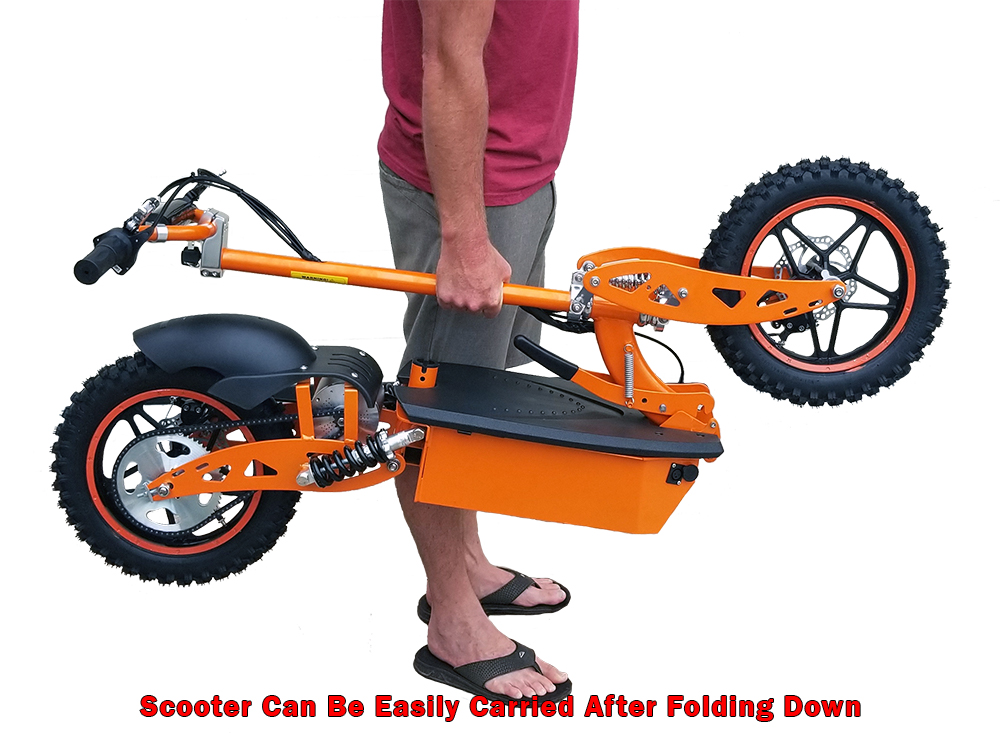 2024 Urban 2000 watt 48v Brushless Lithium Electric Scooter Specifications
MOTOR:

BRUSHLESS 2000 watts 48 volts of raw power.(Fastest 48v electric scooter ever made. Rated at 5950 rpms.)

BATTERIES:

Highest Quality LITHIUM 48v 50a 20ah Lithium Battery Pack (UL listed). BATTERY LIFE is 1400 cycles on average.  SO POWERFUL IT CAN CLIMB HILLS UP TO 45 DEGREES STEEP!

CHARGE SYSTEM:

110V Lithium FAST Smart Charger 2-color LED status indicator. Only takes 5 hours to Charge a dead battery

CONTROLLER:

Hi-Tech 2000watt 48v Smart Power Control Box

TOP MAX SPEED:

up to 45 mph. (varies due to rider weight & terrain)

RANGE:

Up to 45 miles (varies due to rider weight, speed, terrain)

DRIVE:

Chain

BRAKES:

Disc / Caliper (Front & Rear)

WHEELS:

Alum. Mag Rim

TIRES:

Huge 14″ x 3″ Off / On road tires

HANDLEBARS:

Billet Stem – 20″ Race Bars

FORKS:

Full Suspension Chrome Mono Swing Design (Front & Rear)

FOLDING:

Yes-locking

DECK:

Metal

FRAME:

High-tensile Steel & Chrome

NET WEIGHT:

82 LBS

MAX RIDER WEIGHT:

350 lbs.

COLORS:

Black, Orange & White

PACKING SIZE:

54″ x 13″ x 20″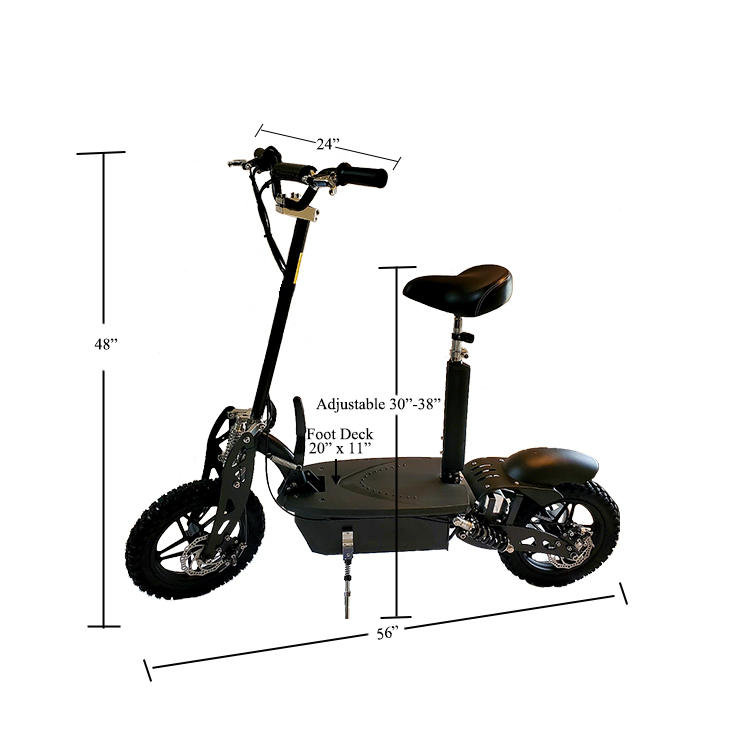 Why Buy from Scooter Wholesales LLC?
Our company has been around for over 2 decades. We know our electric scooters like no other company. We have 24 hour online email support with trained mechanics to help you with any issue at anytime. You can also call us during business hours for help over the phone 5 days a week 843-446-5850. We have every single part for our scooters in stock at all times as well as How To Install Videos for all parts if you need it.
We take pride in offering very high quality scooters that we constantly upgrade if something new comes out to make it better or faster or safer. We stay one step above the competition on upgrades & nobody in the USA beats our prices as we are able to sell very high volume of these scooters & in return we take less profit. Unlike any other dealer in the USA. Please do your research & you will see we are untouchable on quality & pricing. If you find the same new scooter for sale cheaper, we will pay you $25 and beat the price. No questions asked.
FOR ANY QUESTIONS AT ALL. Please EMAIL US or CALL US AT 843-236-3172. We take all credit cards over the phone or online with Paypal.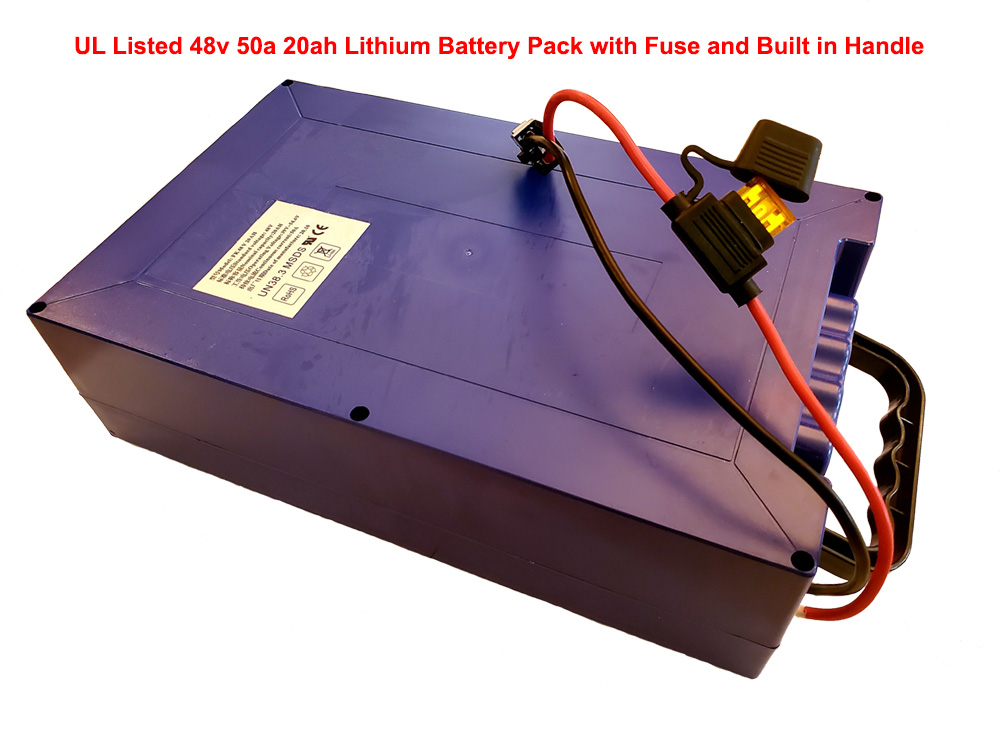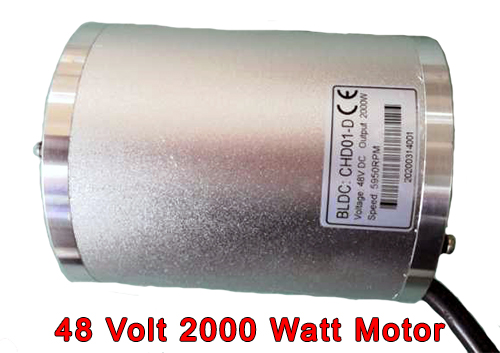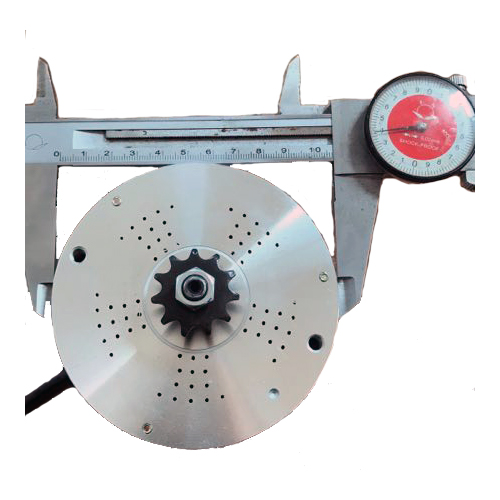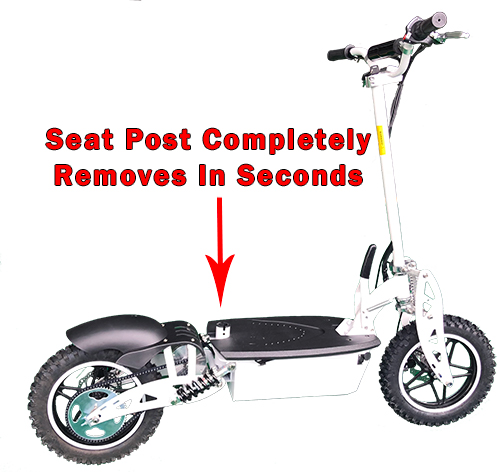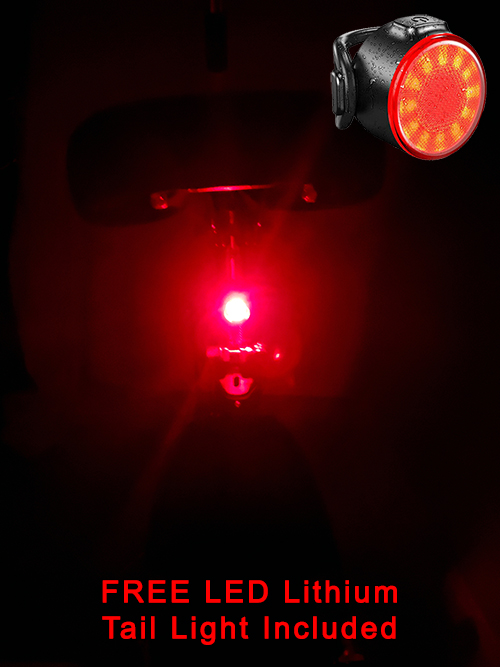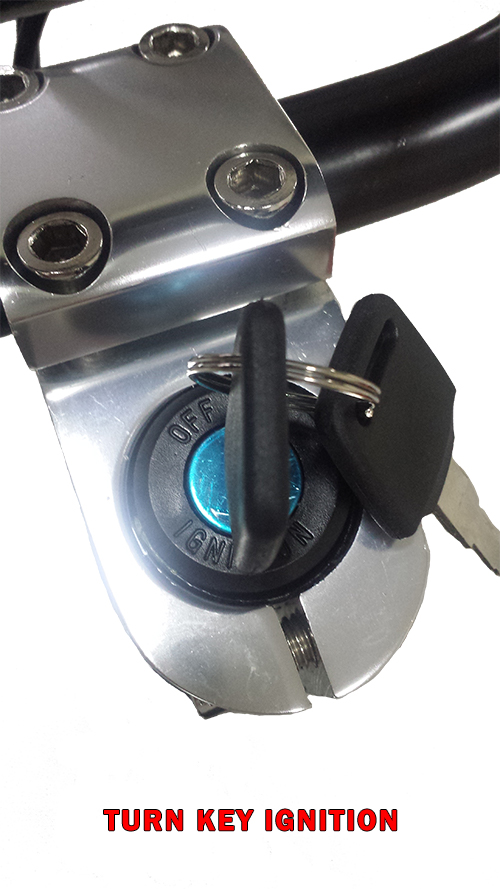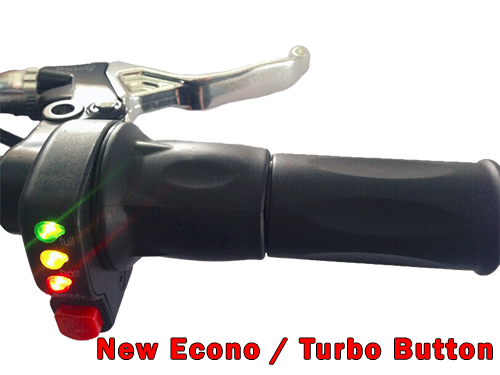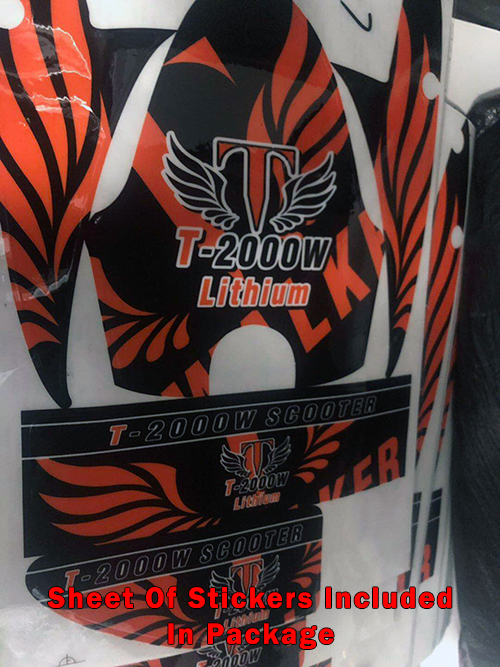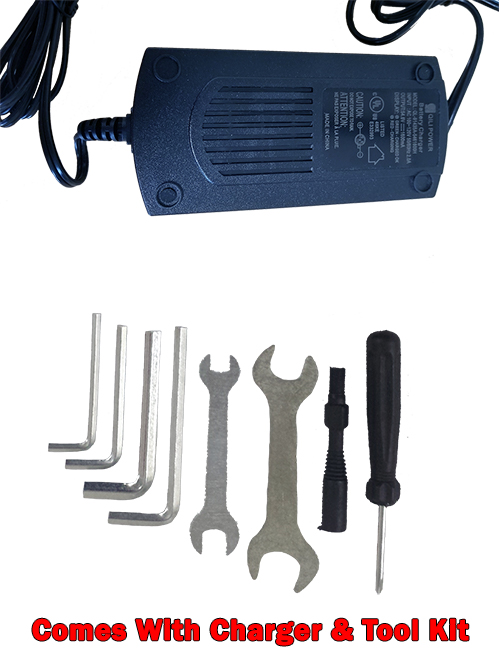 Shipping & Warranty:
SCOOTER WHOLESALES offers a FULL1 year warranty on the motor, battery and throttle, all other parts have a 6 month warranty. This warranty covers factory defects and defaults only. We do not cover misuse or broken parts caused by the user or by any other event. If you have questions about our warranty, please e-mail us. SCOOTERS CAN ONLY BE RETURNED WITHIN THE FIRST 30 DAYS FROM THE DATE YOU RECEIVE THE SCOOTER & IT MUST BE IN GOOD CONDITION & AUTHORIZED BEFORE BEING RETURNED. THERE IS A 10% RESTOCKING FEE ON ALL RETURNED ITEMS. We will however during free part warranty period, provide you with free parts & we pay the shipping cost on the warranted parts to your house. SCOOTER WHOLESALES will not be responsible for shipping charges on received or refused packages, part returns, or scooter returns. Freight collect and COD packages will not be accepted. If you bid on this auction and win you will be obligated to follow this warranty to the fullest and this warranty will be present in any further issues if such would arise. Everyone will receive a copy of the warranty with the manual.
Insured shipping & handling fees are FREE to anywhere in the continental USA. If you live outside the USA email us for a shipping quote before you bid. WE INSPECT THE SCOOTER BEFORE PACKAGING & ONCE AGAIN BEFORE WE SHIP IT OUT, ALL FOR QUALITY INSURANCE! We accept all credit cards through paypal or you can call us and pay over the phone.
FOR ANY QUESTIONS AT ALL PLEASE EMAIL US OR CALL US AT 843-236-3172.